MAKE YOUR VOICE HEARD!
Tell the Mayor and your City Council Members to pass the full TENANT BILL OF RIGHTS using this letter:  bit.ly/T4Aletter
Add impact… write your own Council Member personally.
From Tacoma for All: The landlord lobby knows our Tenant Bill of Rights is on track to win and are now pushing City Council to pass a watered-down alternative to take the wind out of our sails.
We have until May 25th to demand City Council say NO to the landlord lobby and support The People instead.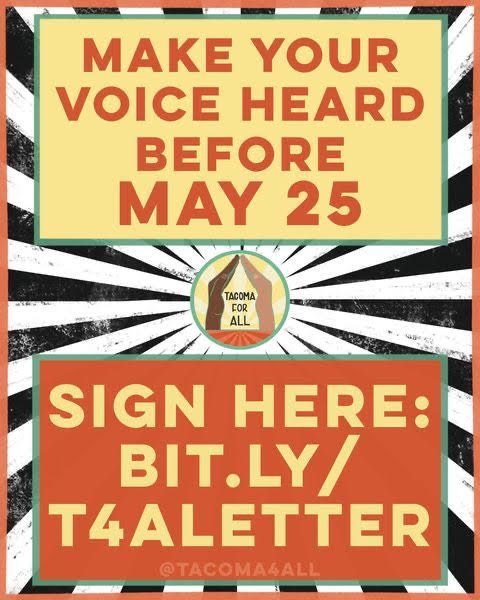 WHAT'S IN THE INITIATIVE?
SATURDAY, MAY 27, 11AM & SUNDAY, MAY 28, 1PM
Weekend Petitioning for Tenant Bill of Rights
Calling all allies of Tenant Rights!
Volunteers needed this weekend to gather signatures.