Welcome to the Resistance
Indivisible Tacoma's mission is to promote social and environmental justice and democracy through representative government on all levels. We are citizen lobbyists and social activists resisting the Trump agenda and holding our local lawmakers and public officials accountable. We are non-partisan and wholly inclusive in our membership.  
Get Involved
Donate via ActBlue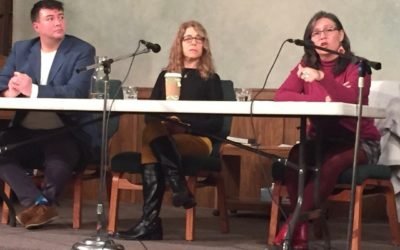 On November 13th, Indivisible Tacoma members heard from representatives of three organizations about their work with immigrants here in Pierce County. We all learned at least one new thing! Rus Batten told us Northwest Immigrant Rights Project provides "Know Your...
We've partnered with ActBlue so you can donate securely to help our cause. We have no paid staff and your contributions help cover expenses like meeting space, web hosting, printing, and more. Thank you!