On July 9th, Olympia Indivisible, Grey Indivisible Lacey and Indivisible Tacoma held a rally at the State Capitol calling for support and swift passage of the federal bill known as For the People Act (S.1).
The rally brought participants from throughout Congressional District 10 and featured retired senior state administrator and author Merritt Long, Mason County Auditor Paddy McGuire, League of Women Voters Thurston County President Karen Tvedt, Legislative District 22 Representative Jessica Bateman, and United Students for America co-founders Grace Playstead and Taj Herzer-Baptiste.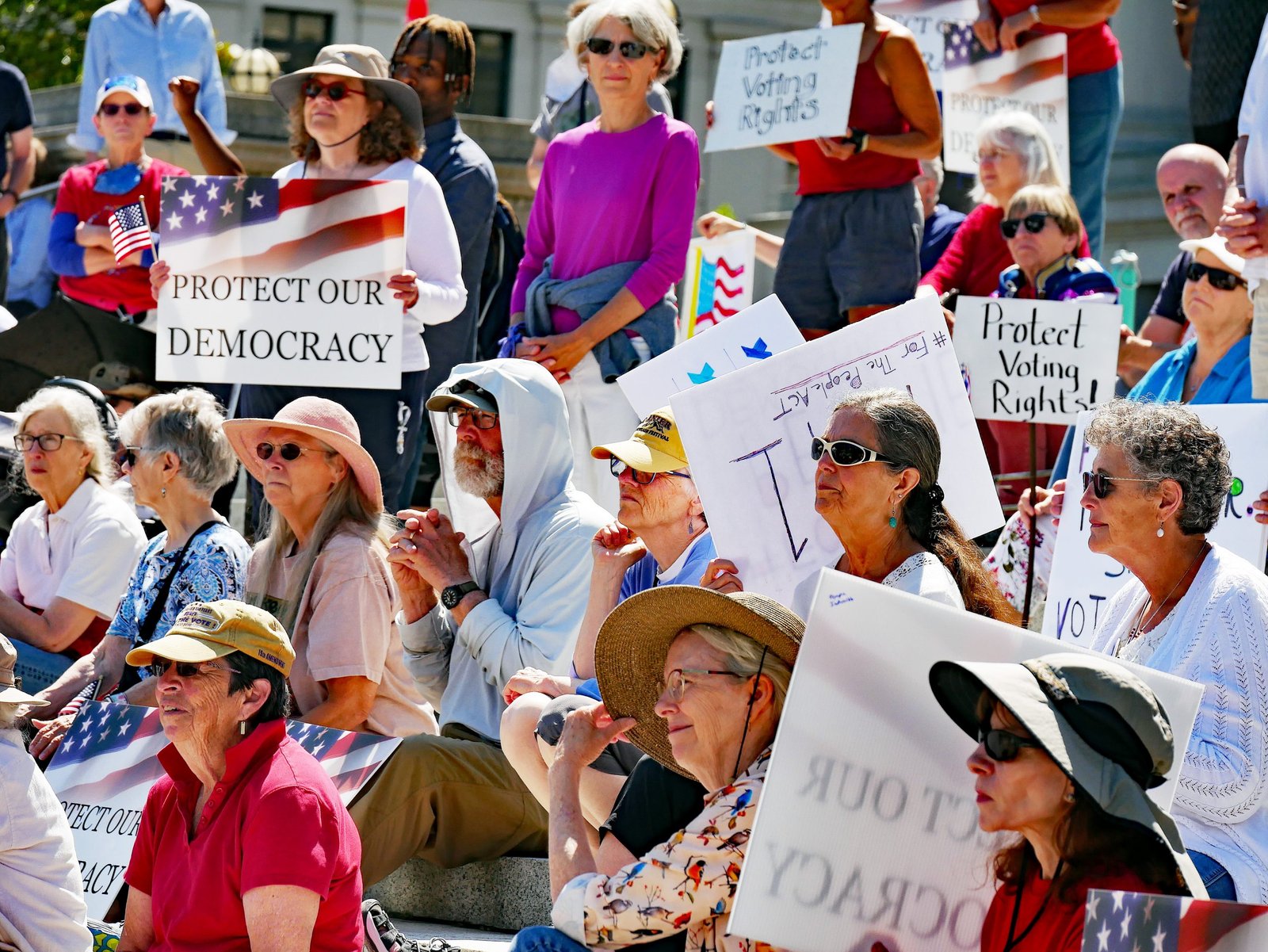 "Our speakers represent a wide range of ages, experience, and backgrounds but share a single, united message: For the People Act (S.1) must be passed this summer to protect America's democracy, get big money out of politics, ensure our freedom to vote, and guarantee that congressional districts are drawn to give fair representation for all," said Olympia Indivisible co-founder Lisa Ornstein.
Rally participants pledged to contact Washington Senators Patty Murray and Maria Cantwell to urge them to use their leadership to ensure that the For the People Act is passed before the August recess. They also took selfies holding messages to this effect, flanked by lifesize cardboard cut-outs of the Senators.
The Indivisible movement is a network of thousands of local groups and millions of activists across every state working to build an inclusive democracy by fighting for bold, progressive policies and creating lasting grassroots power. Today's "Deadline for Democracy" rally was one of 10 taking place across the state of Washington during the June 28-July 10 Congressional recess and is part of Declaration for American Democracy, a nationwide coordinated response among over 200 organizations across the country in support of the For the People Act..
Photo credits: Kelly Boochenski photo: Olympia Indivisible
Crowd shots: Garrett Tatsumi