In Support of Racial Justice
It's not enough to just say the words Black Lives Matter, we must make it true. We need to be willing to listen, learn, protect and lift up our Black community.
The murder of George Floyd may have brought the efforts of the BLM movement to your attention, but right here in our own area we've seen people die during interactions with police. There are many local activist and organizations who have always been doing the work of social justice and building up of the Black community and other communities of color.
We are encouraged by the ongoing protest happening throughout the surrounding areas of Pierce County and grateful to all those willing to stand in solidarity to protect Black lives. We welcome your support of racial justice and hope you will engage with local groups who need your support to make sure our community is a place where everyone is safe and has the ability to thrive.
– Damita O'Dell, Indivisible Tacoma Go4Action Team Lead
INDIVISIBLE TACOMA ANTI-RACIST
GUIDING PRINCIPLES
(Adapted from Colorado Indivisible)   
ANTI-RACIST STATEMENT
Indivisible Tacoma is committed to advancing anti-racist policies and actions through everything we do. We cannot stop until every person in this country is treated equitably and humanely, in every system, and throughout our culture.
In order to implement our Guiding Principles, we commit to treat everyone with respect, to be open to feedback and opportunities to collaborate, to self-reflect and to be responsible for our words and actions.
HARM REDUCTION:
Experiencing racism causes profound harm: psychological, physiological, social, political, economic, and environmental harm.
We will find the solution that results in the least harm to Indivisible members, the community, and marginalized peoples. We commit to finding solutions that amplify anti-oppression and justice.
ACCOUNTABILITY:
We have a collective responsibility and duty to eliminate racism. We commit to challenging racist policies, procedures, communication, assumptions, and bias in individuals and society, including in our Indivisible groups.
We will endeavor to take action and follow through when we recognize racism or are asked to intervene in racism.
ADVOCACY:
Racist policies, structures and systems harm millions of people in the U.S. every year, and have harmed millions in the past.
White people have been largely responsible for institutionalizing racism. Thus this group must take responsibility for institutionalizing its opposite, anti-racism.
We commit to advocating against racist policies, structures and systems, as well as against their representatives, agents, and enablers.
We will ensure our work is inclusive, sustaining and informed by our partners, to achieve justice.
We will promote talking points, position papers, legislation and other tools to arm Indivisible groups with knowledge to make change.
We will support and vote for progressive candidates of color who advance equitable and progressive values.
EMPATHY:
All people dehumanized by racism are worthy of respect, caring, compassion, dignity, humanity, and are as complex, valuable, and worthy as people not targeted by racism.
We will build courageous relationships with those who are directly impacted by racism, and to center their needs and concerns around ending racism.
INTEGRITY:
The truth matters, and understanding our history and our reality, matters.
We are truthful, grounded in facts and data about the brutal reality of racism.
We are anti-racist even when inconvenient, uncomfortable and disadvantageous.
We will consistently utilize an anti-racist lens in our words and actions as individuals as well as Indivisible members in all places.
DEEP LEARNING FOR TRANSFORMATION:
Understanding racism and oppression is a long journey. Learning to act against racism and oppression is a skill. When we know better, we do better. Transformative change requires taking risks, which may result in mistakes that should be acknowledged and corrected.
We commit to continuous learning about how to be effective anti-racists to make lasting changes in ourselves and others.
We will provide training and other opportunities that encourage self-reflection and individual meaningful change, as informed by our community partners.
We will commit to obtain skills and core competencies to be better anti-racists.
We will work to provide brave spaces to learn and be challenged, and for Black, Indigenous, Asian, Latinx, and other peoples of color to share their truths and expertise as individuals and communities.
• EDUCATE YOURSELF •
Read, Watch, Listen and Support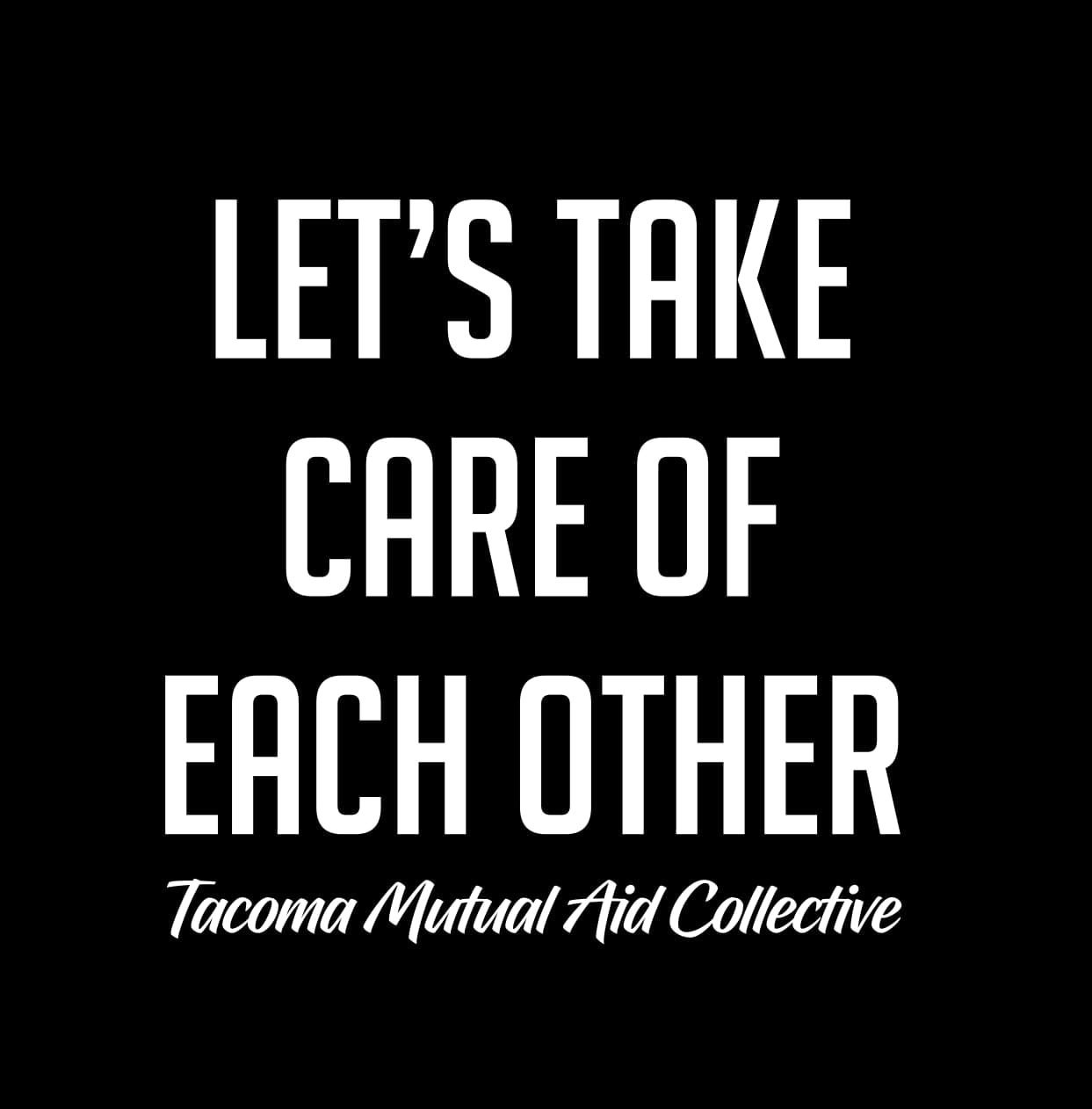 Tacoma Mutual Aid Collective works in solidarity with Tacoma communities to support resource, knowledge, and skill sharing across our neighborhoods.
SURJ is a national network of groups and individuals working to undermine white supremacy and to work for racial justice. Through community organizing, mobilizing, and education, SURJ moves white people to act as part of a multi-racial majority for justice with passion and accountability.

Building a cross-cultural and intersectional movement grounded in anti-racism and directed at advancing Black liberation and social justice for all. 
The People's Assembly (formerly known as Tacoma Stands Up) was formed in response to a call for solidarity with organizers in Ferguson following the shooting of Michael Brown.

LegallyBLACK. is dedicated to changing the narrative of Black & Brown people in the media and providing effective methods to evoke change in local, state, and federal laws through the court of public opinion, political networking, media outreach and educating our communities. Legally BLACK. is the go-to stop for groups & organizations on the quest for equality, justice and providing long overdue access to the promised liberties of the American Dream.
• BOOKS, FILM AND PODCASTS •
BOLD Podcast – Showing Up for Racial Justice, SURJ
LET'S GET INTO GOOD TROUBLE!
Who is Black Lives Matter?
From BLM website https://blacklivesmatter.com
#BlackLivesMatter was founded in 2013 in response to the acquittal of Trayvon Martin's murderer. Black Lives Matter Foundation Inc., is a global organization in the US, UK, and Canada, whose mission is to eradicate white supremacy and build local power to intervene in violence inflicted on Black communities by the state and vigilantes. By combating and countering acts of violence, creating space for Black imagination and innovation, and centering Black joy, we are winning immediate improvements in our lives.
We are expansive
We are a collective of liberators who believe in an inclusive and spacious movement. We also believe that in order to win and bring as many people with us along the way, we must move beyond the narrow nationalism that is all too prevalent in Black communities. We must ensure we are building a movement that brings all of us to the front.
We affirm the lives 
of Black queer and trans folks, disabled folks, undocumented folks, folks with records, women, and all Black lives along the gender spectrum. Our network centers those who have been marginalized within Black liberation movements.
We are working 
for a world where Black lives are no longer systematically targeted for demise.
We affirm our humanity
our contributions to this society, and our resilience in the face of deadly oppression.
The call for Black lives to matter is a rallying cry for ALL Black lives striving for liberation.
Please check the website for more info or to get involved.
What does Defund The Police mean?
We've tried police reform and throwing money into training and nothing has worked. Defunding is the only way to stop pouring resources into a system that does not make us safe.

Money can be moved to services that help keep our communities safe and help them thrive in education, healthcare, housing and opportunity.

In some cities just 5% less to police could double the budget for public health.
1st    Demand lawmakers support reparations for all families of those killed & survivors of police violence.
2nd   Demand every state, city or municipality spend less on law enforcement & incarceration period.
Finally Demand investment into Black community. It's not enough to defund the police, we need to put in place systems that uplift and protect the Black community.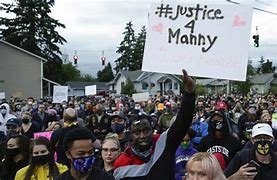 The George Floyd Justice in Policing Act HR7120 is the legislative response to BLM protest and demands that passed in the House.
The bill facilitates federal enforcement of constitutional violations (e.g., excessive use of force) by state and local law enforcement. Among other things, it does the following:
lowers the criminal intent standard—from willful to knowing or reckless—to convict a law enforcement officer for misconduct in a federal prosecution,
limits qualified immunity as a defense to liability in a private civil action against a law enforcement officer or state correctional officer, and
authorizes the Department of Justice to issue subpoenas in investigations of police departments for a pattern or practice of discrimination.
creates a national registry—the National Police Misconduct Registry—to compile data on complaints and records of police misconduct.
establishes a framework to prohibit racial profiling at the federal, state, and local levels.
establishes new requirements for law enforcement officers and agencies, including to report data on use-of-force incidents, to obtain training on implicit bias and racial profiling, and to wear body cameras
While the bill is focused on federal laws that can help, the real work is left to cities and states to prioritize people in their budgets. That won't happen unless the community demands it.
Tacoma City Council has passed Resolution 40622 that recognizes our history of racism and affirms a commitment to equity in our community including policing.
You can read the full statement on their website. They also had an interactive workshop on July 23rd taking community input on the city's budget.
In the exercise the participants overwhelmingly took funds from the police budget and added funds to housing, homelessness and community services.
Not only that but the budget ended with a $30 million surplus! The budget on video, https://www.youtube.com/watch?v=XbM1qa0WpC4&feature=youtu.be
The council will be seeking more community input on the budget so make your voices heard to ensure our budget reflects our values.